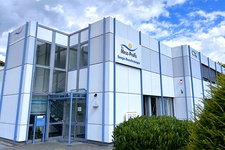 B Capital Partners acquires MP Energie+Service AG
B Capital Partners acquires smart submetering firm MP Energie+Service AG in Germany as the basis of its build-to-scale smart metering platform.
B Capital Partners AG (B Capital)'s Sustainable Infrastructure Fund II has entered the German smart metering market by acquiring the mid-market sized MP Energie+Service AG ("MP AG"). MP AG, its first investment of a build-to-scale smart metering platform, is headquartered in Bielefeld (Germany). It invests in and rents for the long-term metering devices for heat and water to real estate owners and property management companies, to which MP AG also offers associated maintenance and billing services.
The smart metering sector is an important part of the global energy efficiency measures. It thereby is a key contributor to timely decarbonisation, incentivising all market participants in the energy value chain to benefit from the timely information of usage and prices by optimising behaviour, this is, reducing their energy consumption. Increasing reporting requirements in Germany for real estate owners to their tenants present an ideal opportunity for MP AG to leverage its excellent software platform. MP AG will provide additional value-adding services to its customers and thereby further accelerate customer acquisition.
As part of growing its platform of smart metering services in Germany, B Capital aims to acquire further smart metering companies from owners who are considering strategic options in light of increasing regulatory requirements.
Konstantin von Falkenhausen, Partner at B Capital, commented "We are excited about our first investment in the smart metering space, MP AG. We are grateful for Mr. and Mrs. Sasse entrusting us with their life's work. We look forward to working together with the experienced team of MP AG to further grow the company in the coming years both, organically and through acquisitions while remaining true to its philosophy and values".
MP AG's founders and majority shareholder of SVM GmbH, Jochen and Ulrike Sasse, commented "We are happy for B Capital Partners, which has a long-term investment horizon and superior knowledge in sustainability, to become the new owner of MP AG for B Capital shares our values. We trust B Capital Partners will take good care of the company, its employees as well as its customers." The seller was advised by Standata GmbH (Hartmut Michels and Thomas Pomp).
This latest transaction underpins B Capital's successful investment strategy to focus on the small-mid cap energy transition market in Europe that drives the decarbonisation of the economy. In this market capital is scarce and the positive impact on climate, biodiversity, and society is high.
Beyond this energy efficiency investment, B Capital has already proven its approach in Germany where it built-to-scale by far the largest independent battery storage platform with ca. 200MW, followed by two large wind farms in Finland, as well as hydro power in Switzerland. Next in line are additional batteries in other geographies, EV charging, CO2 capture, and green hydrogen investments.