Completed Divestment of a European 93MW Renewables Portfolio
B Capital Partners AG announces that the last post-closing conditions for the sale of three portfolios of renewable energy power plants have been completed. A Swiss Pension Fund sold the portfolios separately to three buyers during 2019.
A 52MW wind portfolio located in Northern France was sold to ERG; a PV portfolio of 15MW at various Italian sites was divested to an English infrastructure fund and a 26MW British PV portfolio is now owned by a UK-based PV fund.
B Capital Partners has been mandated to undertake and negotiate the sales process up until closing. The Pension Fund is very satisfied with the result of the divestment process.
---
B Capital Partners makes an investment in the Norwegian hydropower company Bekk og Strøm
Bekk og Strøm AS (BoS) owns and operates 22 small scale hydropower plants in Norway with a total production of 155 GWh as well as a development portfolio.
B Capital Partners AG, an infrastructure investment specialist based in Zurich acquires a 36% stake in BoS via its Luxemburg BC-ETIF TOR fund. BC-ETIF TOR invests exclusively in sustainable infrastructure in the energy transition sector. The longstanding minority shareholder has decided to leave the energy sector for internal reasons.
enso hydro GmbH remains the majority shareholder. It is an investment company owned by Austrian investors and the German hydropower-investment fund DWS Access Wasserkraft Beta KG, which is the majority shareholder in, altogether, 26 hydropower plants in Norway, Austria, Albania, and Turkey. enso GmbH, a renown and experienced Austrian based hydropower developer manages the hydropower investments.
Wolfgang Kröpfl, CEO of enso hydro GmbH is looking forward to having found a partner with B Capital Partners AG, who is not only interested in hydro power in Norway but also stands for future growth and sustainable engagement in this market.
B Capital Partners AG has studied the Norwegian hydro power market for several years and has looked for a suitable opportunity together with a strategic partner. B Capital Partners AG is excited to have implemented the strategy via its new partnership with enso.
The medium to long-term goal is to further strengthen BoS' market position in Norway and to grow its hydropower portfolio to 500GWh. The focus remains on the strategic development of the company, as already evidenced by a larger transaction with an investment group of several Finnish utilities.
---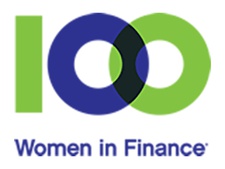 100 Women in Finance – Education Event, Zurich

December 6, 2019
Speaker: Dr. Barbara Weber, Founding Partner, B CAPITAL PARTNERS
Subject: Incorporating ESG into Infrastructure Investing
---
THE FINANCE OF INFRASTRUCTURE SYMPOSIUM, San Francisco

May 19, 2019
Speaker: Dr. Barbara Weber, B Capital Partners
Subject: Infrastructure as an Asset Class: An Overview
---
GRESB and B Capital Partners pilot ESG Due Diligence Standard for Infrastructure Assets
GRESB and B Capital Partners AG joined forces to pilot an ESG due diligence tool for infrastructure asset investments with the goal to develop a standard process to improve both the quality and efficiency of ESG due diligence.
B Capital Partners developed a pilot ESG Infrastructure Asset Investment Due Diligence Tool using the GRESB Infrastructure Asset Assessment as a basis. The tool has two goals:
for GRESB to offer investors and managers a high quality, on demand ESG due diligence service, supported by its proven platform and processes, in the context of e.g. acquiring new assets or regular assessments of assets for revaluation in annual financial statements, and
contributing to an international ESG due diligence assessment standard by making the tool available as open source, encouraging feedback to improve it further.
It is only when the results of ESG assessments are integrated into the business case that they get the appropriate attention. Integrating ESG factors in the due diligence will help to better understand the business in general and investment risks in particular, which in turn enable investors to reduce, mitigate or control certain risks, improve the overall risk/return profile and maximize long-term investment returns. There is currently no internationally accepted ESG-assessment standard for the ESG due diligence of infrastructure assets. This leaves investors to largely judge for themselves what they want to integrate in their evaluations, how to find the data for it, how to quantify the risks and opportunities, and how to publish and use the results.
In order to address this problem, B Capital Partners and GRESB conducted an ESG-due diligence pilot on the basis of 10 plus years of infrastructure due diligence experience. During the pilot, the GRESB Infrastructure Asset Assessment was modified to reflect the change of focus from benchmarking to due diligence and adapted to a checklist form. The checklist supports the ESG due diligence process and ensures all ESG risks and opportunities associated with the asset in question are identified. The most material "red-flag" issues are then summarised in the "red-flag" report together with potential mitigation measures.
In the future, GRESB plans to integrate this service into its existing, proven platform for ESG Assessment. This will simplify and standardize the process of ESG due diligence for the entire industry – addressing the lack of specific ESG due diligence knowledge and resources among investors.
Features of the service are expected to include: online, on demand availability for data input, validation of the submitted data, constantly available "punch lists" and red flag reports, which point to the most material ESG findings, as well as scoring and benchmarking against GRESB's ever growing database of infrastructure assets, and standardized reporting systems.
Once the ESG due diligence document is online, all participants of the infrastructure and investment industry are invited to use the open source standard. The feedback from the industry will be used to refine the methodology and lay the basis for a widely accepted and transparent ESG due diligence standard for infrastructure asset investments.
Going forward GRESB will build the Due Diligence Assessment into its online portal and offer this as an online support service.
In the meantime, please contact us if you have any comments or queries.
---
PEI Global Summit Berlin

March 18 – 21, 2019
ESG & Sustainability Forum
Speaker: Dr. Barbara Weber, Founding Partner B Capital Partners
Subject: Panel Session - Building a climate risk strategy within investments
What climate risks are inherent in infrastructure?
Identifying climate related opportunities in an infrastructure portfolio
How to disclose climate related risks aligned with the TCFD recommendations
Subject: Starting at the top: Why getting diversity right matters
Building and incentivising a diverse team
What do investors want to see from the managers they work with?
How diversity can be a crucial factor when selecting a manager
---
PEI Women in Infrastructure

November 28 - 29, 2018
Moderator: Dr. Barbara Weber
Subject: Midmarket Infrastructure
Finding value and avoiding return compression
---
SuperReturn Infrastructure, London

September 17 - 19, 2018
Moderator: Dr. Barbara Weber
Subject: Renewables and ESG
To what extent do renewables qualify as ESG? Should LPs invest in funds that combine renewables with midstream oil & gas, fracking or power investing supporting coal fired plants? How do these funds meet ESG requirements?
---
PEI Global Summit Berlin

March 20 – 22, 2018
Workshop Leader: Dr Barbara Weber
Subject: Fund due diligence process and performance analysis
Why invest in infrastructure? Examining an asset class still on the rise
---
The European Pension Fund Investment Forum

Swiss Forum – 13 March, 2018
Speaker: Dr Barbara Weber
Subject: Investing in Infrastructure and ESG Considerations
---
LTIIA Fourth Annual Meeting and a Joint Forum with OECD

Policy Dialogue to Develop Infrastructure as an Asset Class October 18, 2017
OECD Headquarters – 2 rue André Pascal, 75775 Paris Cedex 16, France
Speaker: Barbara Weber, Founding Partner, B Capital Partners
Subject: Panel Discussion - Managing ESG efficiently: best practices and industry trends
---
GLOBAL SOLUTIONS FOR G20: THE THINK 20 SUMMIT BERLIN 29

29 - 30 May 2017
Speaker: Barbara Weber, Founding Partner of B Capital Partners AG
Subject: Panel Discussion - DRIVING THE BUSINESS CASE FOR SUSTAINABLE INFRASTRUCTURE
---
Pensions Infrastructure Platform's Multi-Strategy Infrastructure Fund completes first equity investment with Golden Square Energy
Pensions Infrastructure Platform ("PIP"), a dedicated infrastructure investment manager established by pension schemes, for pension schemes, to facilitate long term investment into UK infrastructure, has reached an important milestone in its development with the first equity investment by the PiP Multi-Strategy Infrastructure Fund ("MSIF").
The PiP MSIF has acquired a portfolio of 31 individual wind turbines from Golden Square Energy, the leading renewables business and joint venture partnership between Ingenious Infrastructure and AGR. The sites are well diversified across the UK and all of the turbines are operational and accredited under the UK's feed-in-tariff (FiT) regime.
The predictable FiT revenues, combined with guaranteed availability under long term O&M contracts, will provide investors with 20 years of inflation linked cash flows to help them meet their long term pension obligations. MSIF will continue to build on this investment, and its previous investment grade, inflation linked debt refinancing transaction, to deliver a broadly diversified portfolio of UK infrastructure assets for its pension scheme investors.
Mike Weston, Chief Executive of PIP says: "This first equity investment for the PiP Multi-Strategy Infrastructure Fund marks another landmark in the development of PiP. We are pleased to have been able to work with the sellers, Golden Square Energy, as well as our advisor B Capital Partners, on this proprietary transaction, which provides our pension scheme investors with the secured, long term, inflation linked cash flows they are seeking to support their accrued pension payment obligations."
Baiju Devani, Investment Director, Golden Square Energy, says: "Golden Square Energy is delighted to have worked with PiP to complete this transaction. Ingenious Infrastructure's joint venture with AGR, was established with the objective of developing and operating high quality renewables projects which bring value to the UK economy and our investors. Achieving endorsement from a major institutional investor such as PiP is testament to the quality of the portfolio and our commercial relationships."
Dr. Barbara Weber, founding partner of B Capital Partners, says: "We are excited about having been able to work with PiP on this truly proprietary opportunity. PiP's direct equity investment in this low-risk portfolio demonstrates the attractiveness to institutional investors of controlling key parameters such as holding period, leverage and contractual structures which strongly influence the risk-return level of any given investment."
---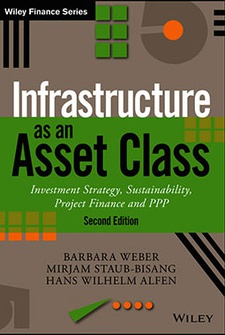 New book on infrastructure investing is out!
Infrastructure as an Asset Class: new edition of the comprehensive standard work on global infrastructure investing.
Infrastructure as an Asset Class is considered by many as the standard work of infrastructure investing, thanks to its comprehensive guidance for investors. This Second Edition has been extensively updated and expanded by the leading practitioner Dr. Barbara Weber supported in particular by her new co-author Dr. Mirjam Staub, an expert on sustainable investing.
This second edition now also covers the energy sector – from generation to transmission, storage and district energy systems – and sheds light on sustainability aspects in infrastructure investing, an indispensable topic, which any long-term professional investor can no longer ignore. Further, it introduces a strategic approach to benchmarking, the financial performance of infrastructure investments and presents various sustainability benchmarking tools used across the industry.
Bringing together the topics of infrastructure investments, project finance and public private partnerships (PPPs), has proven to be crucial for equipping investors with the essentials of theory, fundamentals and practical examples needed to fully master the key aspects of infrastructure investing. This single-source guide for newcomers and experienced investors alike covers all aspects from basic fundamentals to highly specific infrastructure investment-related questions such as: How to define infrastructure? How to classify the ownership structures and business models in various industry sectors? What are the main characteristics, sources of revenue and value chain elements, competition and regulation as well as investment opportunities across various infrastructure sectors? How can the broad spectrum of risks (caused among others by stage, sector, country and ESG risks) be systematically analysed, evaluated and mitigated through adequate structuring of transactions. The book also explains in detail how project finance works both in a traditional and in a PPP context.
The book includes the latest developments on the subjects covered, which makes it an extremely relevant source of guidance for infrastructure investors globally and enables them to:
Know about relevant developments in current infrastructure markets
Assess individual infrastructure assets step by step for their suitability within an investment strategy, including sustainability aspects
Understand all factors determining risk-return profiles of infrastructure assets, including ESG and, in particular, climate change risk and how to mitigate such risks
Learn from illustrative real-world case studies on infrastructure assets across countries
Even experienced infrastructure investors who have read the first edition will find this revised standard work Infrastructure as an Asset Class, Second Edition, very useful as it supports them in their tasks of identifying and assessing suitable investment opportunities and making well-informed investment decisions.
---
New infrastructure platform of Swiss pension funds – B Capital Partner's Barbara Weber member of the investment committee
Five of Switzerland's largest pension funds are behind a new infrastructure investment plat- form, structured as an evergreen, which had its first closing at CHF 300m (€ 247m) with a substantially higher target volume.