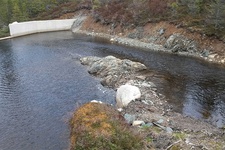 B Capital Partners sells Norwegian hydropower portfolio
Funds advised by B Capital Partners AG have sold their share-holding in a Norwegian hydropower portfolio held by Bekk og Strøm AS
B Capital Sustainable Infrastructure TOR ("TOR") has sold its shareholding in Bekk og Strøm AS, a company comprising seven small-scale hydroelectric power plants, to a group of utilities as well as financial investors. The portfolio has an annual production of 40 GWh that provides sufficient electricity for 2,000 Norwegian households. The sale of Bekk og Strøm AS follows the sale of its subsidiary CSCTCA in 2022 and herewith successfully concludes the first investment of TOR in the Norwegian hydropower sector.
"B Capital is delighted to have achieved this successful exit of its first assets in Norway. We thank management for its instrumental role in adding significant value to our portfolio over time. B Capital remains committed to the region, in which we continue to receive highly attractive deal flow of all kinds and in which we have made further investments already", says Barbara Weber, Founding Partner of B Capital Partners AG.
The investment in Bekk og Strøm AS, a company that consisted of operational hydropower plants as well as projects under development, underpinned B Capital's successful investment strategy to focus on the small-mid cap energy transition market in Europe that drives the decarbonisation of the economy. In this market capital is scarce and the positive impact on climate, biodiversity, and society is high.
B Capital has already proven its approach in Germany where it built-to-scale by far the largest independent battery storage platform with ca. 200MW, followed by two large wind farms in Finland, as well as hydro power in Switzerland. Next in line are additional batteries in other geographies, EV charging, CO2 capture, and green hydrogen investments.