PEI Global Summit Berlin

March 20 – 22, 2018
Workshop Leader: Dr Barbara Weber
Subject: Fund due diligence process and performance analysis
Why invest in infrastructure? Examining an asset class still on the rise
---
The European Pension Fund Investment Forum

Swiss Forum – 13 March, 2018
Speaker: Dr Barbara Weber
Subject: Investing in Infrastructure and ESG Considerations
---
LTIIA Fourth Annual Meeting and a Joint Forum with OECD

Policy Dialogue to Develop Infrastructure as an Asset Class October 18, 2017
OECD Headquarters – 2 rue André Pascal, 75775 Paris Cedex 16, France
Speaker: Barbara Weber, Founding Partner, B Capital Partners
Subject: Panel Discussion - Managing ESG efficiently: best practices and industry trends
---
GLOBAL SOLUTIONS FOR G20: THE THINK 20 SUMMIT BERLIN 29

29 - 30 May 2017
Speaker: Barbara Weber, Founding Partner of B Capital Partners AG
Subject: Panel Discussion - DRIVING THE BUSINESS CASE FOR SUSTAINABLE INFRASTRUCTURE
---
Pensions Infrastructure Platform's Multi-Strategy Infrastructure Fund completes first equity investment with Golden Square Energy
Pensions Infrastructure Platform ("PIP"), a dedicated infrastructure investment manager established by pension schemes, for pension schemes, to facilitate long term investment into UK infrastructure, has reached an important milestone in its development with the first equity investment by the PiP Multi-Strategy Infrastructure Fund ("MSIF").
The PiP MSIF has acquired a portfolio of 31 individual wind turbines from Golden Square Energy, the leading renewables business and joint venture partnership between Ingenious Infrastructure and AGR. The sites are well diversified across the UK and all of the turbines are operational and accredited under the UK's feed-in-tariff (FiT) regime.
The predictable FiT revenues, combined with guaranteed availability under long term O&M contracts, will provide investors with 20 years of inflation linked cash flows to help them meet their long term pension obligations. MSIF will continue to build on this investment, and its previous investment grade, inflation linked debt refinancing transaction, to deliver a broadly diversified portfolio of UK infrastructure assets for its pension scheme investors.
Mike Weston, Chief Executive of PIP says: "This first equity investment for the PiP Multi-Strategy Infrastructure Fund marks another landmark in the development of PiP. We are pleased to have been able to work with the sellers, Golden Square Energy, as well as our advisor B Capital Partners, on this proprietary transaction, which provides our pension scheme investors with the secured, long term, inflation linked cash flows they are seeking to support their accrued pension payment obligations."
Baiju Devani, Investment Director, Golden Square Energy, says: "Golden Square Energy is delighted to have worked with PiP to complete this transaction. Ingenious Infrastructure's joint venture with AGR, was established with the objective of developing and operating high quality renewables projects which bring value to the UK economy and our investors. Achieving endorsement from a major institutional investor such as PiP is testament to the quality of the portfolio and our commercial relationships."
Dr. Barbara Weber, founding partner of B Capital Partners, says: "We are excited about having been able to work with PiP on this truly proprietary opportunity. PiP's direct equity investment in this low-risk portfolio demonstrates the attractiveness to institutional investors of controlling key parameters such as holding period, leverage and contractual structures which strongly influence the risk-return level of any given investment."
---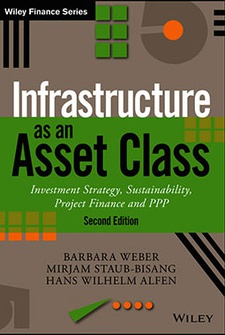 New book on infrastructure investing is out!
Infrastructure as an Asset Class: new edition of the comprehensive standard work on global infrastructure investing.
Infrastructure as an Asset Class is considered by many as the standard work of infrastructure investing, thanks to its comprehensive guidance for investors. This Second Edition has been extensively updated and expanded by the leading practitioner Dr. Barbara Weber supported in particular by her new co-author Dr. Mirjam Staub, an expert on sustainable investing.
This second edition now also covers the energy sector – from generation to transmission, storage and district energy systems – and sheds light on sustainability aspects in infrastructure investing, an indispensable topic, which any long-term professional investor can no longer ignore. Further, it introduces a strategic approach to benchmarking, the financial performance of infrastructure investments and presents various sustainability benchmarking tools used across the industry.
Bringing together the topics of infrastructure investments, project finance and public private partnerships (PPPs), has proven to be crucial for equipping investors with the essentials of theory, fundamentals and practical examples needed to fully master the key aspects of infrastructure investing. This single-source guide for newcomers and experienced investors alike covers all aspects from basic fundamentals to highly specific infrastructure investment-related questions such as: How to define infrastructure? How to classify the ownership structures and business models in various industry sectors? What are the main characteristics, sources of revenue and value chain elements, competition and regulation as well as investment opportunities across various infrastructure sectors? How can the broad spectrum of risks (caused among others by stage, sector, country and ESG risks) be systematically analysed, evaluated and mitigated through adequate structuring of transactions. The book also explains in detail how project finance works both in a traditional and in a PPP context.
The book includes the latest developments on the subjects covered, which makes it an extremely relevant source of guidance for infrastructure investors globally and enables them to:
Know about relevant developments in current infrastructure markets
Assess individual infrastructure assets step by step for their suitability within an investment strategy, including sustainability aspects
Understand all factors determining risk-return profiles of infrastructure assets, including ESG and, in particular, climate change risk and how to mitigate such risks
Learn from illustrative real-world case studies on infrastructure assets across countries
Even experienced infrastructure investors who have read the first edition will find this revised standard work Infrastructure as an Asset Class, Second Edition, very useful as it supports them in their tasks of identifying and assessing suitable investment opportunities and making well-informed investment decisions.
---
New infrastructure platform of Swiss pension funds – B Capital Partner's Barbara Weber member of the investment committee
Five of Switzerland's largest pension funds are behind a new infrastructure investment plat- form, structured as an evergreen, which had its first closing at CHF 300m (€ 247m) with a substantially higher target volume.
---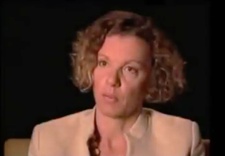 Barbara Weber on CNBC's "Executive Vision"
B CAPITAL PARTNERS' Barbara Weber on CNBC's "Executive Vision" broadcast on infrastructure.